STUDENT FILMS
Three ways to falter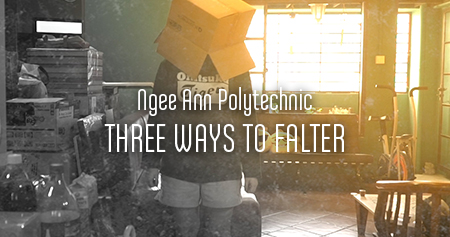 Documentary | 4:18 | 2020 | Precedes 'Mother of Apostles | Maty apostoliv'
DIRECTOR: Rachelle Lee Xin Yi | Ngee Ann Polytechnic
A young Singaporean woman interprets her family and life through the prism of the COVID-19 pandemic.
COVID 19: Through My Eyes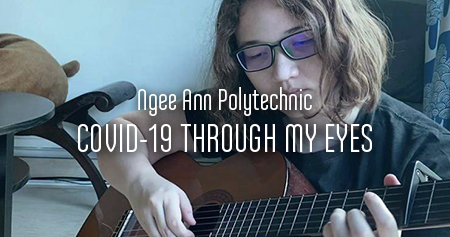 Documentary | 4:20 | 2020 | Precedes 'Psychobitch'
DIRECTOR: Emily Tomlins | Ngee Ann Polytechnic
A Singaporean film student recounts her personal journey through the COVID-19 pandemic.
Assalamualaikum
Drama | 3:55 | 2020 | Precedes 'That was life | La vida era eso'
DIRECTOR: Hazman Syahmi Bin Sukarji | Ngee Ann Polytechnic
Assalamualaikum portrays a son's struggle to overcome his grief when he loses his father during the pandemic and has to make peace with his brother.
Glass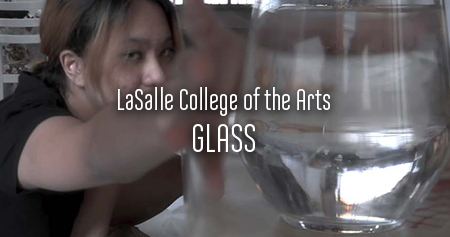 4:27 | Precedes 'Erna at War | Erna i krig'
DIRECTOR: Arel Koh | Lasalle College of the Arts
The veneer of domestic perfection was shattered like Glass when the pandemic hit the world. Cooped up for extended lengths of time resulted in frayed relationships and brought to the fore the issue of domestic abuse.
Making Space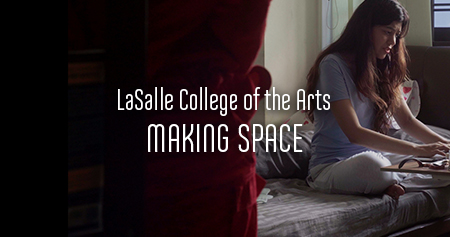 4:31 | Precedes 'On the Roof | Na Střeše'
DIRECTOR: Hein Htut | Lasalle College of the Arts
Making Space is a window into the life of a couple living with their in-laws while waiting for their BTO flat to be approved. It explores the unsaid tensions between two generations forced to be together for an extended period of time.
Tankboy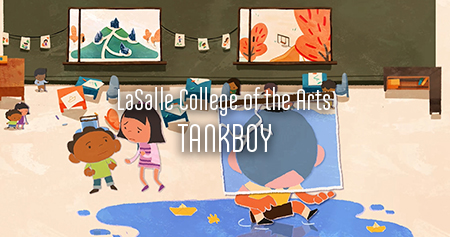 6:21 | Precedes 'My Father is an Airplane | Mijn vader is een vliegtuig'
DIRECTOR: Novella, Ng Hui Feng, Utna Bhajraj | Lasalle College of the Arts
A young boy named Kevin moves into a new neighbourhood. On his first day of school, tears start to flow non-stop from his eyes. He devises a fool-proof solution: a tank on his head. As the day goes by, he realises that this container might not be the best way to deal with his issues.
The Last Stop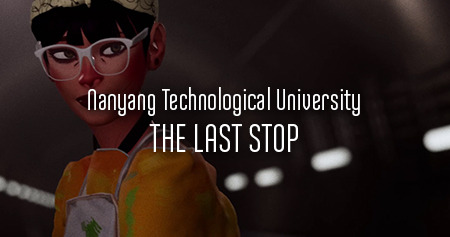 Animation | 2:48 | Precedes 'The Restless | Les Intranquilles'
DIRECTOR: Bervyn Chua | Nanyang Technological University Singapore, School of Art, Design and Media
An exhausted commuter dozing off in a train late at night is stirred out of her sleep by a sharp bump. Tunnel lights whizz past the windows and the LED board glitches "ERR- 444444444". She is trapped in a speeding train and must find her escape.
2:00 AM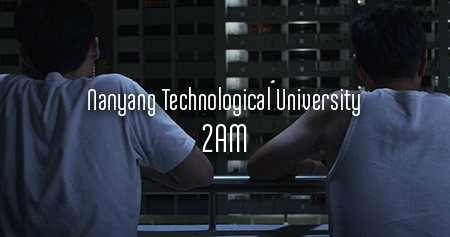 Narrative Fiction | 5:27 | Precedes 'Aurora Borealis'
DIRECTOR: Teo Jung Ming | Nanyang Technological University Singapore, School of Art, Design and Media
In the still of the night, an estranged father and son are forced to keep each other company. But given the void in their relationship can they make it through a lonely night?
Moonblock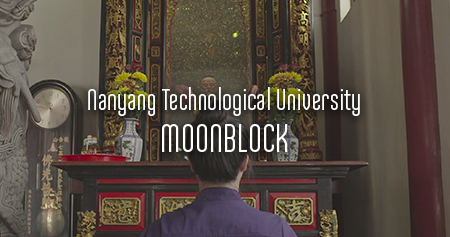 Narrative Fiction | 5:40 | Precedes 'Freaks Out'
DIRECTOR: Soong Check Eng | Nanyang Technological University Singapore, School of Art, Design and Media
Follow Tan Min Xin as she reaches out for divine help to succeed in her exams.
PARTNERS
Lasalle College of the Arts Singapore, Puttnam School of Film and Animation
Immerse yourself in a dynamic media landscape that integrates technology with art and culture. The media landscape today is complex, and it will only grow more challenging in the future. To succeed in this dynamic, fast-changing industry, you will need to excel in a diverse, multi-disciplinary environment by utilising and integrating a wide range of emerging technologies. You will need to demonstrate a thorough and versatile understanding of the impact of these technologies on art and culture. The degrees in Animation Art and Film, together with the diplomas in Animation and Broadcast Media offered by the Puttnam School of Film & Animation, are designed to meet these rigorous demands. The School provides industry-standard facilities, regular masterclasses conducted by seasoned practitioners, mentorships by established artist-educators, and strategic partnerships with creative heavyweights. They are designed to prepare you for a competitive employment market. Our students' films across all programmes stand as a testament to the high standards of the School's namesake – Academy Award-winning film producer Lord David Puttnam – and have been showcased and won awards globally at events such as the Festival Internacional de Animacion, Digicon Animation and Film Awards (Singapore) and European Union Film Festival. It is no surprise that some of our students have gone on to achieve great success. Star alumni include filmmakers Boo Junfeng (Cannes Film Festival, International Critics' Week) and James Khoo (Writer & Director of Best Short Film, Hentak Kaki at Singapore International Film Festival), installation artist Ryf Zaini (iLight Festival/President's Young Talents) and Elvin Siew (Technical Director, Industrial Light & Magic).
Nanyang Technological University Singapore, School of Art, Design and Media

With Singapore being a cosmopolitan nation with Asian sensibilities, the School of Art, Design and Media (ADM) seeks to play a weighty role in transforming the island state into a global media city. Our inter-disciplinary courses are designed to mould creative individuals into outstanding artists, designers, animators, new media performers and even business leaders. In essence, we liberate imaginative minds to unleash breakthrough design as an integral part of life.
Ngee Ann Polytechnic, School of Film & Media

The School of Film & Media Studies is the first school in Singapore to offer diplomas in Mass Communication (MCM) and Film, Sound & Video (FSV). Its latest offering is the Media Post-Production course. Graduates include prominent filmmakers such as Anthony Chen, Boo Junfeng, Kirsten Tan and Yeo Siew Hua. This evening's showcase of films includes recent work made by students from the FSV diploma.